Karson turned 2 last Thursday so Chelsea had his train themed party while I was in Vegas. So cute!
Chelsea saw these cupcakes on pinterest which basically started the whole party
train tracks from black cardstock set (not even glued) on table. we put wheels on the food bowls to form trains
few other decorations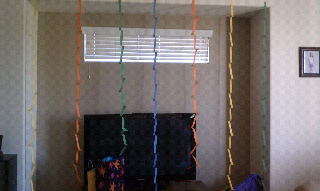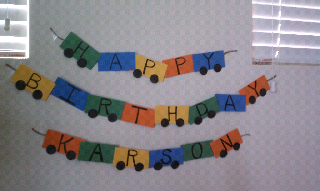 birthday banner
chelsea's friend designed these super cute invites.